A set of adapters for testing the large vehicle "e.g. truck" CR injectors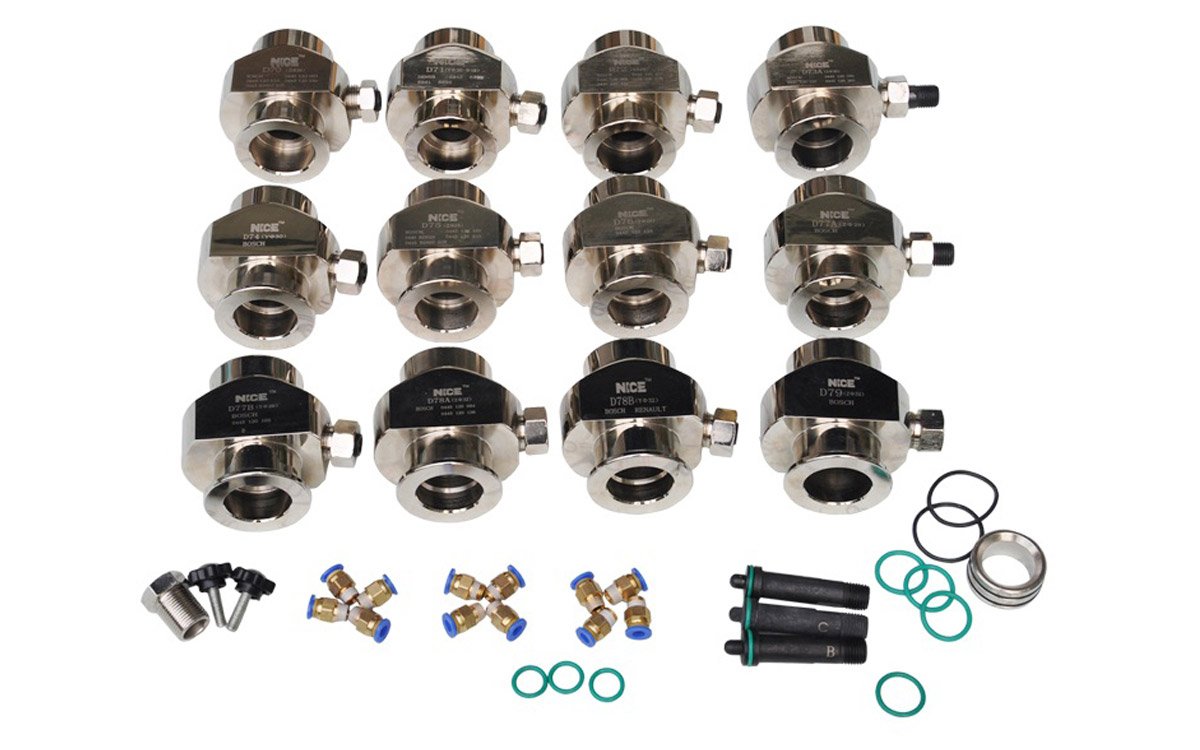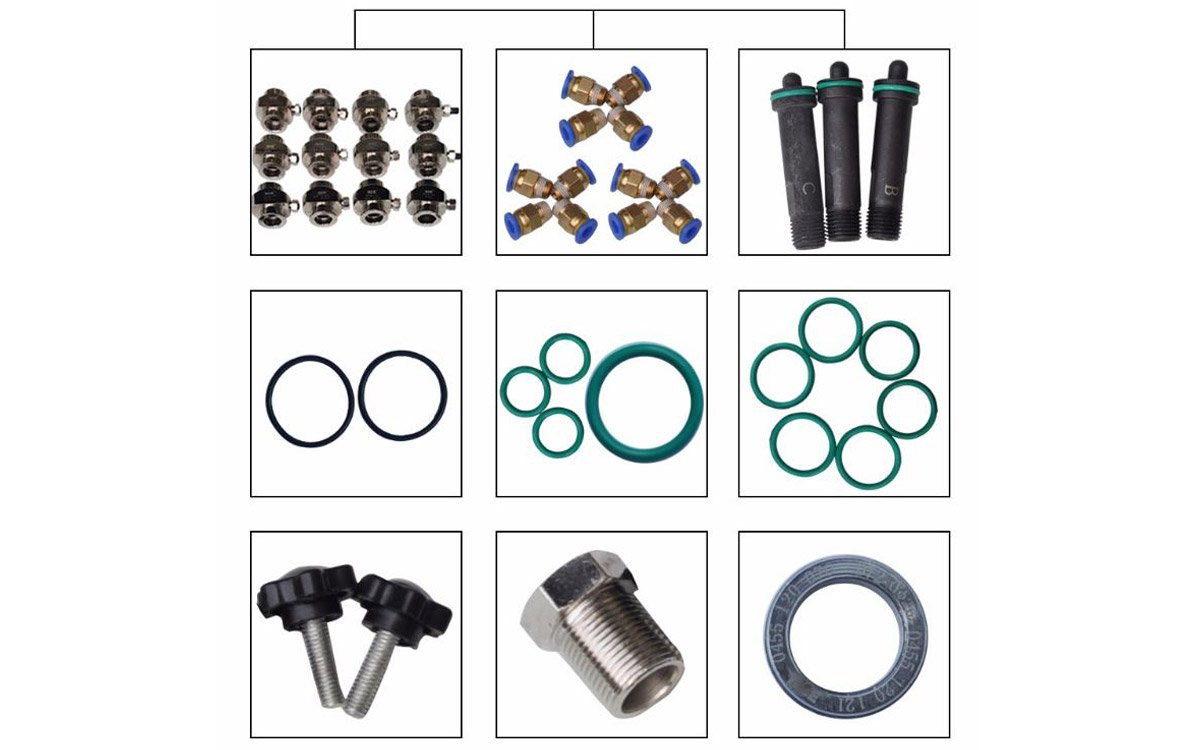 Adapters for the 120 series of large vehicle (e.g. truck) injectors BOSCH and DENSO. A set of 12 pcs.
Compared to other models; this one can be used for universal injector mounting on stands thanks to clamps that do not deform the fluid supply contact on the injector body. Simple and quick installation, saving operator time.