Workbench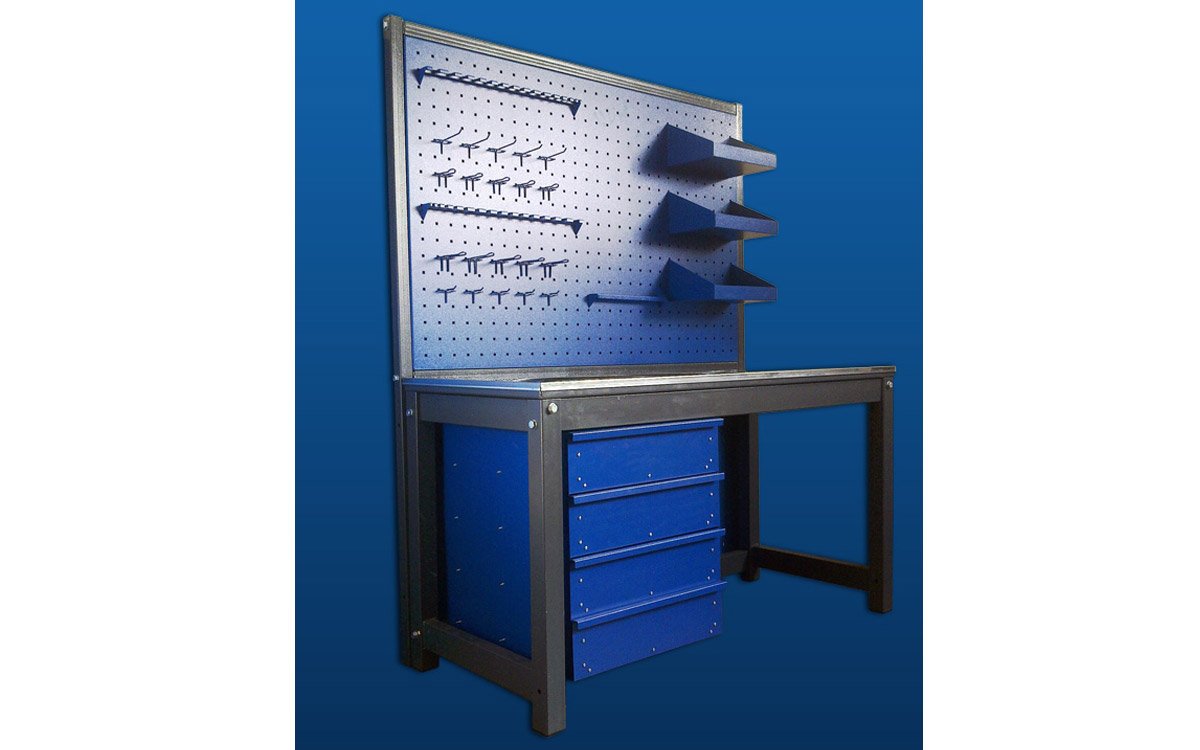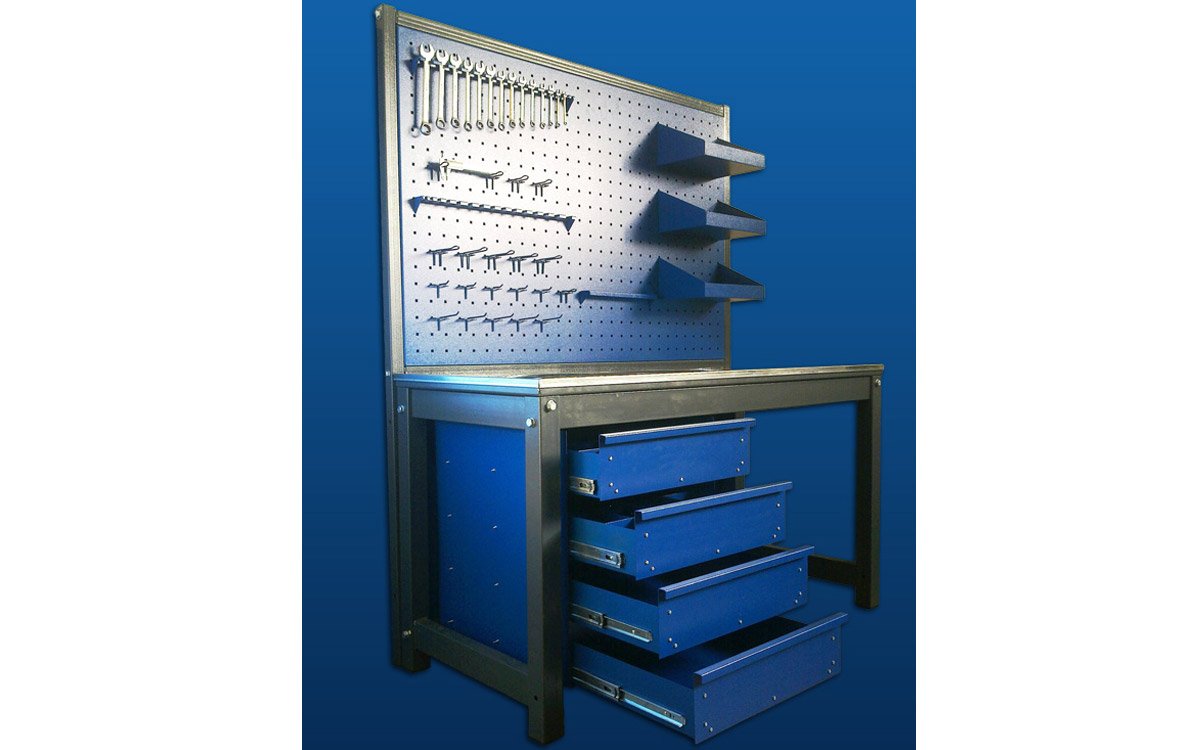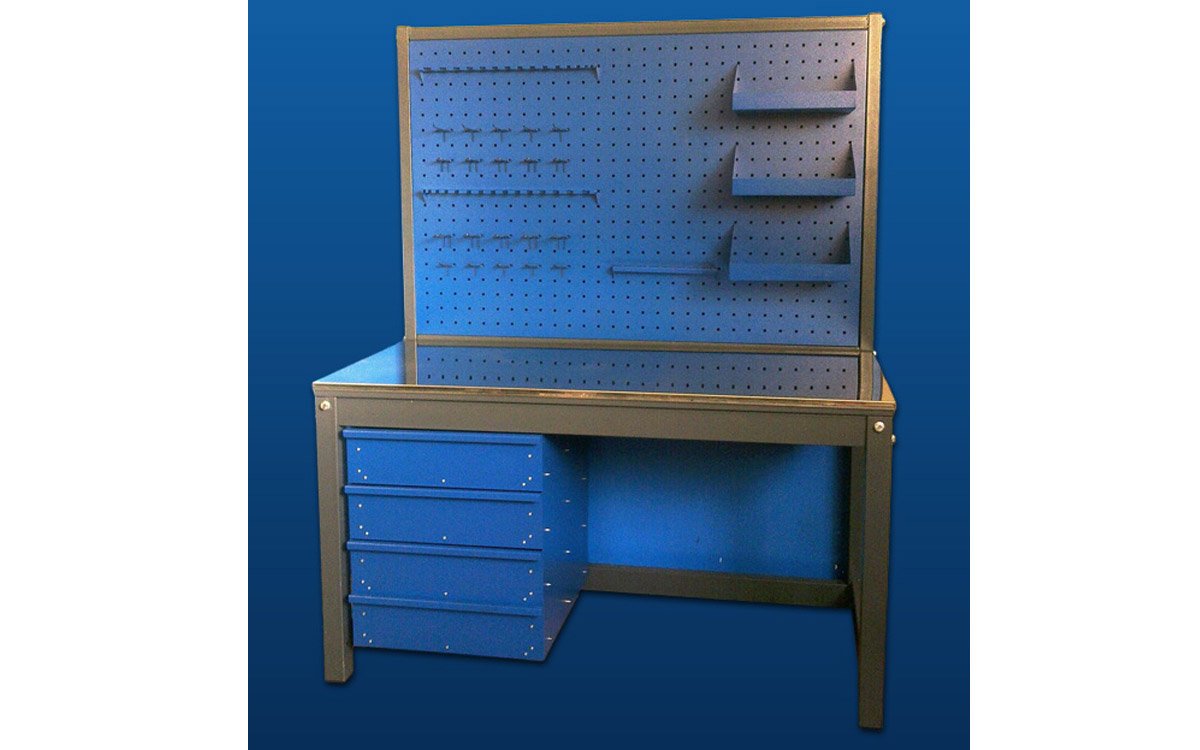 This workbench is a collapsible rigid structure and is intended for the organization of a specialist's workplace when repairing fuel systems of automobiles.
A robust frame layout allows you to secure the vise, slipway and other special devices. Covering the table is stainless steel or steel with zinc coating. It is possible to change the layout of shelves and hooks for ease of use. In the upper part of the workbench the installation of LED lighting fixtures is provided, in the lower part of the workbench there are three pneumatic connection points and a socket with a grounding contact. Convenient drawers (4 pcs.) are equipped with easy-detachable cells which allows you to place in them additional tools and accessories.
Standard sizes.
The height to the level of the countertop is 800 mm.
Depth of countertop - 650 mm.
The length of the bench is 1500 mm.
The height of the perforated wall for the tools is 1000 mm.
If necessary, the length of the workbench can be adjusted at the request of the customer.